Dickinson & Morris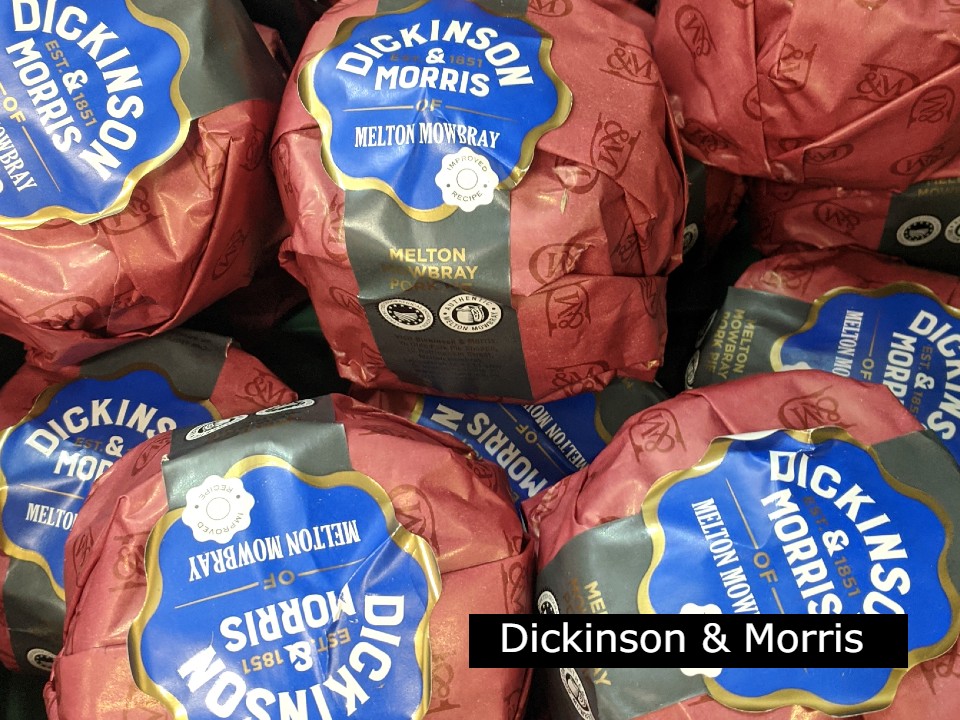 How do authentic Melton Mowbray Pork Pies differ from other pork pies?
Authentic Melton Mowbray Pork Pies should be made only from the finest fresh, uncured pork (not bacon or ham) so the cooked meat is of a natural colour likened to that of roast pork. Many other pies contain cured pork so the meat is pink in colour.
Melton Mowbray pork pies have a higher meat content.No preservatives, flavours, artificial colours or hydrogenated fats are used; the pie is seasoned using a special blend of salt and pepper.
The pie must be made within a specific geographical area around Melton Mowbray.The pie must be baked without a supporting hoop or tin.
The pie will therefore settle during baking giving the classic rounded, slightly bow-walled shape long associated with a Melton Mowbray Pork Pie. Other similar pies are straight sided because they have been baked in a tin or hoop.
Natural bone stock jelly is added, after baking, to enhance the flavour of the meat and ensure a moist, but firm texture when eaten.